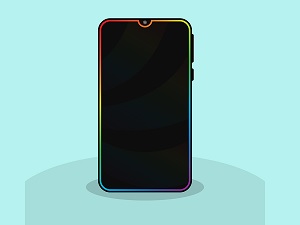 Google recently announced some additional details relating to their "Safety Section" feature of the Google Play store. This is part of an ongoing effort to make the Play Store a safer and more transparent place.
At the center of this plan is a new requirement that app developers must share details about what information their apps collect, how the collected data is being utilized, what privacy and security features the app in question offers, and what features of the device that the app resides on gains access to. Google has now announced a firm date for when that information must be made available to the consuming public: April 2022.
At that time the Google Play Store will be updated to include a new "Safety Section" where all of the information described above will be listed. This will increase transparency on the Play Store, give users added peace of mind, and play an important role in holding app developers accountable. It will also allow users to make better and more informed choices about what apps they install on their devices.
Google shared an overview of the types of questions that app developers will be required to answer in order to comply with the new policy.
These include:
Is data collected or shared by your app encrypted in transit? You'll have the opportunity to disclose this on your label.
Do you provide a way for users to request deletion of their data? You'll have the opportunity to disclose this on your label.
Does your app's data collection practices comply with Google Play's Families Policy?
Are you interested in taking your app through an external security review based on a global standard? You'll have the opportunity to have this displayed on your label.
Is data collection optional or required to use the app?
Privacy advocates around the world have come out strongly in favor of the changes Google is making. This is very good news indeed. The Play Store will be safer than ever when the new policy is fully implemented.