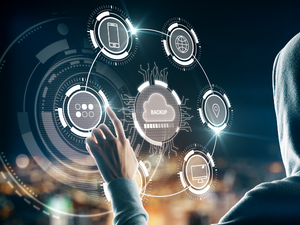 Microsoft has warned that hackers are already using zero-day Exchange Server exploits to break into victims' networks and steal data and that more attacks are likely to come.
Microsoft has given more details about how the vulnerabilities have already been exploited, starting with attacks in August.
In a small number of targeted attacks, the CVE-2022-41040 and CVE-2022-41082 vulnerabilities were linked to give attackers "hands-on-keyboard access." These vulnerabilities were employed for surveillance into the Active Directory and to steal data. The names of the victims have not been made public.
For the attack to succeed, the intruder must be a confirmed user, but these credentials can be obtained through phishing scams, brute force, or buying stolen credentials.
Even though there are no clear signs yet of who is behind these attacks, Microsoft's Security Threat Intelligence Team (MSTIC) suspects that these attacks are the work of a single group.
Microsoft says it is working on what it calls an "accelerated timeline" to fix the security hole, but the fix hasn't come out yet.
Since the vulnerability has been made public, it is likely that hackers are already working to take advantage of it before a fix is available. As a result, Microsoft has warned that "overall exploitation of these vulnerabilities will increase."
Previous Exchange Server flaws were used in a wide range of cyberattacks, such as ransomware operations and crypto-jacking attacks. This is because attackers rushed to take advantage of the flaws before organizations could apply the patch.
Another warning came from The United States Cybersecurity & Infrastructure Security Agency (CISA), which also stated that attackers could use the latest Microsoft Exchange Server flaws to illegally access and steal user data.
Even though there isn't yet a patch, Microsoft has advised on how to deal with the threat, such as telling Exchange Server customers that non-admin users shouldn't be able to access PowerShell remotely.