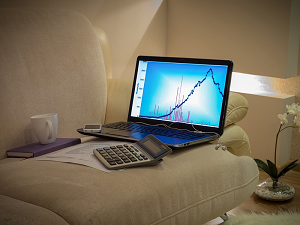 According to the latest Gartner's statistics, a total of 339.8 million personal computers were shipped in 2021. That was up from 309.1 million in 2020 which amounts to about 10 percent growth in the market.
The company noted that the fourth quarter of 2021 saw a 5 percent drop compared to last year, which may be signaling the end of the pandemic-fueled growth in sales.
Lenovo is the PC maker that has been top of the charts in recent years and they were once again in the top spot accounting for nearly a quarter (24.7 million) of PCs shipped in the year that just ended.  HP was not far behind them with a 21.8 percent share, or 74.2 million units shipped. Then we have Dell bringing up the top three scoring 17.6 percent of the market with 59.7 million PCs shipped.
Apple was at the top of the second tier with a 7.6 percent share of the market and shipping 24.3 million units. Acer and Asus rounded out the top six.
The interesting thing about the Gartner analysis is that it stands in stark contrast to rival Canalys' projection that 2022 will be another year of record PC sales.
As Gartner sees it, the pandemic fueled a one-off, not-to-be-repeated surge in demand and points specifically to the 4th quarter data point as a sign that demand is slowing.
Canalys sees it differently and cites supply chain issues as the main driver behind the 4th quarter slowdown. Canalys insists that demand will remain strong throughout this new year.
Both companies have a very good record when it comes to predicting market moves but only one of them can be right.  All we can say is that we currently don't have enough data to say for sure.  Whatever way it shakes out though 2022 is bound to be another interesting year.