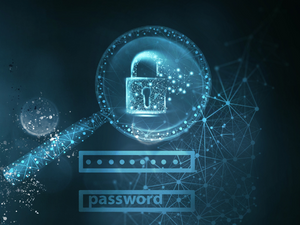 A ransomware attack exposed the information of more than 3.3 million patients on Dec. 1, 2022. Multiple medical groups are affected under the Heritage Provider Network in California. These are:
Lakeside Medical Organization
Regal Medical Group
ADOC Medical Group
Greater Covina Medical
Understanding Ransomware
Ransomware is a malicious computer program that attempts to infect computers and data systems. Its goal is to locate sensitive files and prevent users from accessing them. It then sends a message to pay an amount or perform a specific action. If the users fail to meet the demands, the perpetrators delete the files. That is where the program gets its name.
Businesses that get affected by ransomware have two problems to face. First, they lose access to sensitive files and information needed to continue their operations. Second, it affects their customer data, meaning it falls into the wrong hands. That opens a whole can of worms leading to multiple legal actions and putting the organization in jeopardy.
What Was Stolen?
An investigation by cybersecurity experts reveals that the following patient data was compromised during the attack:
Patient name
Social security numbers
Phone number
Address
Date of birth
Medical diagnosis and treatment
Laboratory test results
Prescription
Health plan with member number
In other words, there is a high probability that cybercriminals now have all this critical data. From there, they can sell the information to other criminals or use it to enact their campaigns to defraud other people using the stolen information.
How Ransomware Affects Businesses
Customers entrust their personal information to businesses and organizations to perform a service. The recipient must keep the data safe and provide access only to the people who need it.
Aside from legal action, customers would lose trust in a brand that lost their data. It shows incompetence or lack of care. The trust between the organization and customers is damaged.
Defending Against Ransomware
Businesses should enact guidelines in dealing with cybersecurity threats to avoid similar scenarios. Many threats are around the internet and continue to evolve. Continuous employee training in identifying malicious programs is the first line of defense.
Companies should invest in security software and networks to protect against potential threats. Regularly back up sensitive data and store them with secure encryption.
Ransomware could be damaging to any company. By taking the proper steps, they could protect themselves from cybercriminals who attempt to attack the most vulnerable systems.